Is that an original Taggart episode with Mark McManus?
It most certainly is, 1991.
I saw them years ago. It was a great series.
Part way through Buffy season 5 (sorry I couldn't keep away but I did get more work done at least) I have to say it's worse than I remember.

Season 5 is for the most part pretty crap. Such a shame as the first 4 seasons were among the best of any genre tv. 4 had a bit of a ropey start, but that was more just because they had to move her into college and shake up the formula.Once they got that worked out it was hilarious and enjoyable.

Things I like in season 5.

Glory, even though I liked Adam, Glory is more fun and a lot more menacing. Easily as good as The Mayor, the Master and maybe even Angelus.

Exploring the past Slayers and their origins was a nice return to the shows roots after it had drifted away a bit with the Initiative.

Dawn, ironically despite everybody hating her, I rather liked her performance. She's quite likable and shows a whole new side to the Buffster by having her take on a more maternal role which is interesting. Also her friendship with Spike is sweet.

It's also nice to see some of the characters like Giles and Xander get out of the rut they were trapped in in season 4.

Tara and Willow. I liked Oz (more than I remembered during this rewatch) but Tara I think is more proactive and part of the plot than Oz was with her magics and she and Alyson Hannigan have even better chemistry (which is no mean feat as her and Oz were great.)

However sadly these so far are outweighed by the following.

Too much focus on soap opera tedium. What made Buffy so great was that it had a focus on both. Here the supernatural elements begin to take a back seat. Not as much as they will in season 6, but still the monsters are beginning to take a bit of a back seat at times.

The subplot with Buffy's mother is needlessly depressing and the Body is overrated. Yes it's very well acted and sensitive and I wouldn't mind it as a one off, but sadly I think the writers got it in their heads that it was better to focus on "real life problems" than the monsters which sowed the seeds of the shows decline in S6.

Sadly I think this ties into self loathing fanboyism. Obviously the Buffy fandom is great, and nothing like DW's, but self loathing fanboyism or girlism in this case exists in every fandom.

Sci Fi and Fantasy are looked down on by mainstream snobby critics. As a result a lot of fans and writers of the genre will try and undermine the fantasy in their series as a way of winning respect from panel show cunts, snobby critics etc.

The Body is the epitome of this. Look at this review.

"Any sneerer of Buffy in particular or genre work should simply be sat down in front of a television and told to shut up for three-quarters of an hour while they are shown "The Body"; their awestruck silence afterwards may be taken as recantation or apology."

Yeah a piece of genre tv that removes all horror, fantasy and larger than life qualities will convince people that genre tv is worth bothering about!

The Body is nowhere near close to being the best episode of Buffy. I wouldn't even rate it in the top 50. It certainly should never, ever be used as an example of how genre tv can be proper tv, as basically you are saying that genre tv can never be taken seriously unless it dispenses all genre elements.

The Buffy/Riley/Spike triangle this year is cringe personified and worse than I remember. All the stuff about monster in her man is creepy, whilst Spike is undermining the Vampires of the show and their mythology, and Riley, for a character they spent a whole year building up is given a terrible send off.

Really they should have had Riley take Spike's place in Intervention and get tortured to death by Glory. That would have been a better send off for him and more memorable.

I think my biggest beef is that the show is becoming more True Blood than Evil Dead.

The first 4 seasons were all about killing Vampires and other nasties. The Vampires were ugly, scary, blood thirsty monsters like the Deadites or the Gremlins. Yes you had Angel, but he was a special Vampire and that was the point.

This year however because of Spike they seem to be going out of their way to make the Vampires sexy and alluring. You have Dracula, the Vampire bite den, the idea of Vampires being dark and sexy to Buffy and Riley. It's more True Blood about misunderstood, romantic, sexy Vampires which jars with the entire premise of the show and the earlier seasons.

It might pick up again as we reach the end of the season. From what I remember the last few eps with Glory were great, but overall this is the weakest season so far.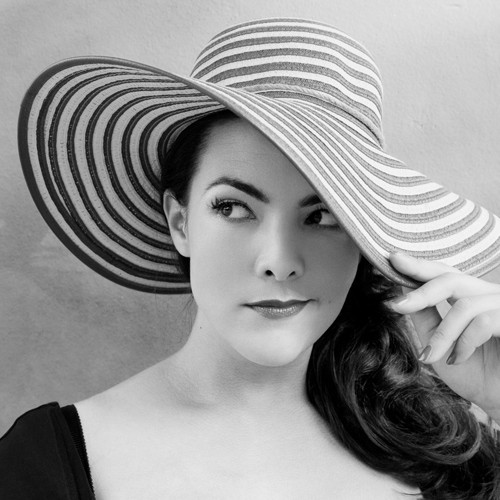 Wicked Science: Superfish. Desperate to impress new girl Nikki, Toby tries to turn himself into a super-swimmer, with disastrous results. This is a mildly amusing episode mainly notable for being one of those where it's Toby who's being selfish and irresponsible, and points up what a hypocrite he can be given the number of times he's lectured Elizabeth for using her abilities for personal gain. I must admit, I don't get Toby sometimes. He's constantly making a fool of himself over these thoroughly bland bimbettes, when he's got a gorgeous girl who's nuts about him who he won't give the time of day. Sure, she's a bit crazy, but so what? Elizabeth's not wrong about how much fun they could have together, and she's a damn sight more interesting than these vanilla chicks he goes for.
Weirdo.
Looks like the first full season of camp-as-tits Aussie soap classic Sons and Daughters is getting a DVD release later this year!
You
know
I'm buying it.
Posts: 141
Joined: Sun May 31, 2020 11:30 am
Location: England
Other then Doctor Who, me and the Girlfriend watched the film long pilot episode for the 1978 Incredible Hulk tv series.

Didn't know what to expect on this one one as outside of the old Superman Movies and Adam West Batman, the old live action super hero works I've seen before are not very good. Captain America I'm looking at you!

Anyway the Incredible Hulk turned out to be really good. A more grounded, sci-fi story with a lot of character to it. The bit that surprised me the most was just how strong they let the Hulk be in the show. I was expecting him to just throw people round, flip the odd car or bend the odd gun. Him lifting trees and smashing out of reinforced steel rooms I did not.
The pilot is still a cracking piece of TV.
Well I just finished Buffy.

In a way I'm kind of glad only because it was too much of a distraction LOL. I need to get back to work on my blog, also as the lockdown seems to be ending soon I'll need to get back to actual work.

Still overall I think it held up brilliantly.

If I were to rank the seasons I'd say.

Season 1 (10/10)

One of the best monster of the week shows I've ever seen. They put so much effort into every monster, creature and never fell into a formula (like Smallvile, or Supernatural, or The Flash did with this week it's bug girl, this week it's sex monster, this week its sand guy etc. Each episode of Buffy season 1 was like a mini movie.) At the same time they developed the characters quite a bit in just 12 episodes. Xander we saw get over his crush and become Buffy's best friend, Angel we learned was a Vampire, Cordelia we saw even in these episodes become a better person and her hidden depths. Hell even Giles we saw go against the grain thanks to Buffy's influence and come to care about her like a dad.

Also the Master was an awesome villain. One of the best evil Vampires there has ever been. Mark Metcalf is always brilliant.

Season 2 (11/10)

The show is possibly at its absolute peak here. Angelus is an even better villain than the Master as he has a more personal link and is far more hateful. The twists are so shocking and cruel, the characters are put through the ringer, yet the show still has time for some all time classic monster of the week episodes like The Dark Age and Killed By Death and I Only Have Eyes For You.

Season 3 (11/10)

Hard to say if this is better. I don't think this series is quite as sensational as 2. However there isn't a single bad episode, whilst 2 had a very few, but still a few clunkers.

Faith is brilliant, the gang might be at their best here. Enough tension to not be so lovey dovey, but not so much that it gets depressing. The Mayor is also more likable human villain, which makes quite a nice and interesting change, whilst the show eases out of the high school setting really well.

Season 4 (8/10)

It takes a while to get started, and there are a few clunkers, but overall I liked this series. The crossovers with Angel were fun, Spike is at his best this year, the Initiative are an intersting concept, Adam is a good villain and the humour is at its best this year.

Since 3 and 2 were so cruel, it's nice to see the characters happy, and the comedy really is hysterical this year. Drunken Giles is still one of the funniest things I've ever seen. "Fort Dicks!"

Season 5 (7/10)

This is when it starts to trail off sadly. I dislike the Joyce story. It's just miserable. I am also not keen on Spike being in love with Buffy, Riley's story arc after being built up for a whole year goes nowhere, there's starting to be too many characters, and there are a few clunkers.

That said however Glory is one of the shows best villains. Also I like Dawn's introduction. It's one of the wildest and craziest things I've ever seen in a tv show. I also quite like Dawn this year. I don't get the hate. Tara is also a good replacement for Oz.

Also I think that from Forever onwards, we have one of the best run of episodes in the shows history. Every episode from that point. The Gift may be the best finale too, so this season certainly isn't bad, but it's not as good as the first 4.

Season 6 (5/10)

The weakest series by far. All of the cast barring Tara are insufferable this year. The Trio are lame villains, the fantasy is pushed to the back and the show becomes more of a soap opera. Giles leaving is rushed and the show suffers badly without him. I also don't like the way Vampires are pushed to the background too. There are just two Vampire centric episodes this year, and their menace is undermined by how easily they get killed and their evil is undermined by Spike.

Having said that I like some episodes like Tabula Rasa, and the opening two parter, Adam Busch is very good as Warren, and the Dark Willow trilogy is fantastic. Alyson Hannigan is excellent.

Season 7 (6/10)

The first half is very good. It's nice to see the gang be more proactive, Vampires back at the forefront, the Uber Vamps are a brilliant concept and well realised, the First is also a lot more effective than I remember. It's such a brilliant manipulator (I love a villain that can twist people's minds and pull their strings. That's what made the Master such a great villain in True Who.)

However in contrast to season 5, the last few episodes are quite poor. After Dirty Girls the plot moves along at a snails pace. Faith is largely wasted, the gang are written out of character to beef Spike who becomes annoying up, and there are just too many plot holes and contrivences like Angel showing up with a magic amulet, the scythe and why the First doesn't just unleash his army?

Having said that Chosen is an excellent episode. It really held up on a rewatch. It managed to wrap up the series in a meaningful way and be thrilling.

Overall I'd say that Buffy is still one of the best series of all time, though it's quality may have dipped as time went on, it's still a classic.

Bring on Angel.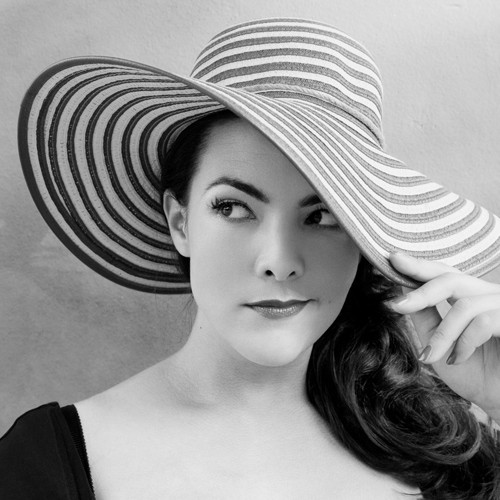 Getting back to Buffy I'd say that Passion was the single best episode in the shows run.
This bit of music that plays at Jenny's funeral is absolutely beautiful. Apparently Ed Sheernan sampled it in a song of his about losing his grandmother. Just goes to show the impact Buffy made on people growing up that almost 30 years later it can still inspire people in the most profound ways.
https://youtu.be/7NjXEDyzFsk